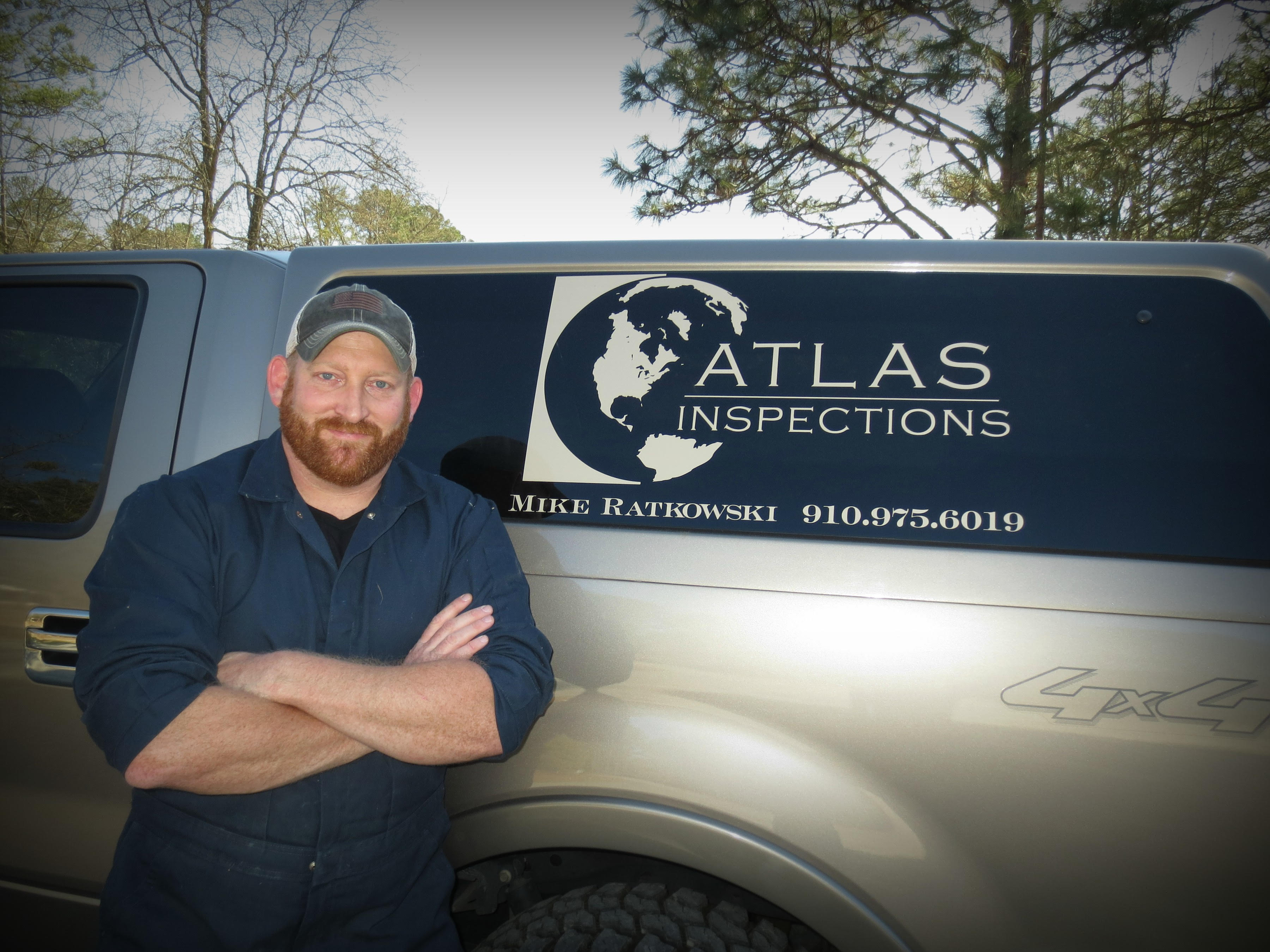 Mike Ratkowski
Mike Ratkowski is the owner of Atlas Inspections and a NC Licensed Home Inspector.  Experience matters when choosing a home inspector. Pick one that knows how to build a house from start to finish. Mike provides the service you need when you need it. His services include Buyers Inspections, Pre-Listing Inspections, New Home Construction Inspections, Warranty Inspections, and Maintenance Inspections.
What is a Home Inspection?
Home Inspection is an integrated process of observation and report writing where definite procedures exists for inspecting and reporting each system and component of a home.  In this process each step that your home inspector takes is a guided tour presented by the home itself.  The home inspector is an observer or a guest on a quest of information gathering and discovery
The home inspection is a tool that you can use as a home buyer or seller to help you better understand your home. Mike's goal is to help you and your real-estate agent during the home buying process, so that each decision you make is right for you and your family.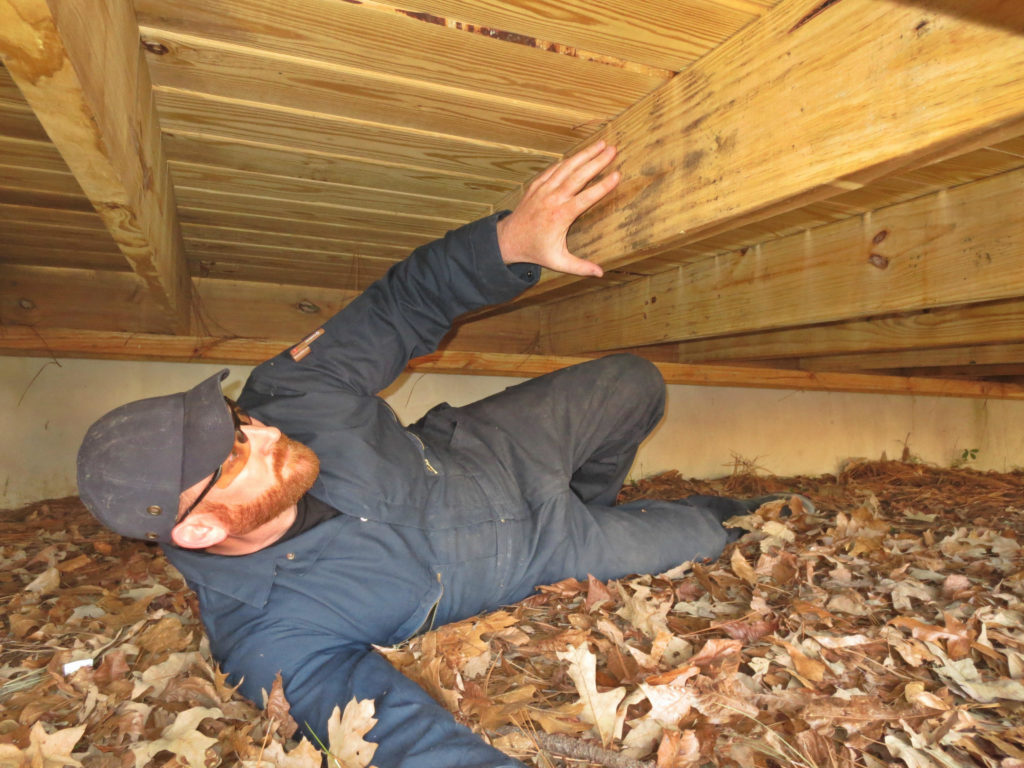 Mike Performing a Thorough Deck Inspection
What is a Home Inspection Report?
There are two parts of an inspection, the actual field inspection and the home inspection report.   Experience, technical knowledge, and training allows the inspector to thoroughly inspect  and accurately report  defects related to the key systems of the home including: Structural Components, Wall Cladding, Roofing, Electrical, Plumbing, Heating, Cooling, Insulation, and Ventilation.
 At Atlas Inspections we work hard to inspect all aspects of your home to ensure that you are fully informed about any system or component that is not functioning as intended.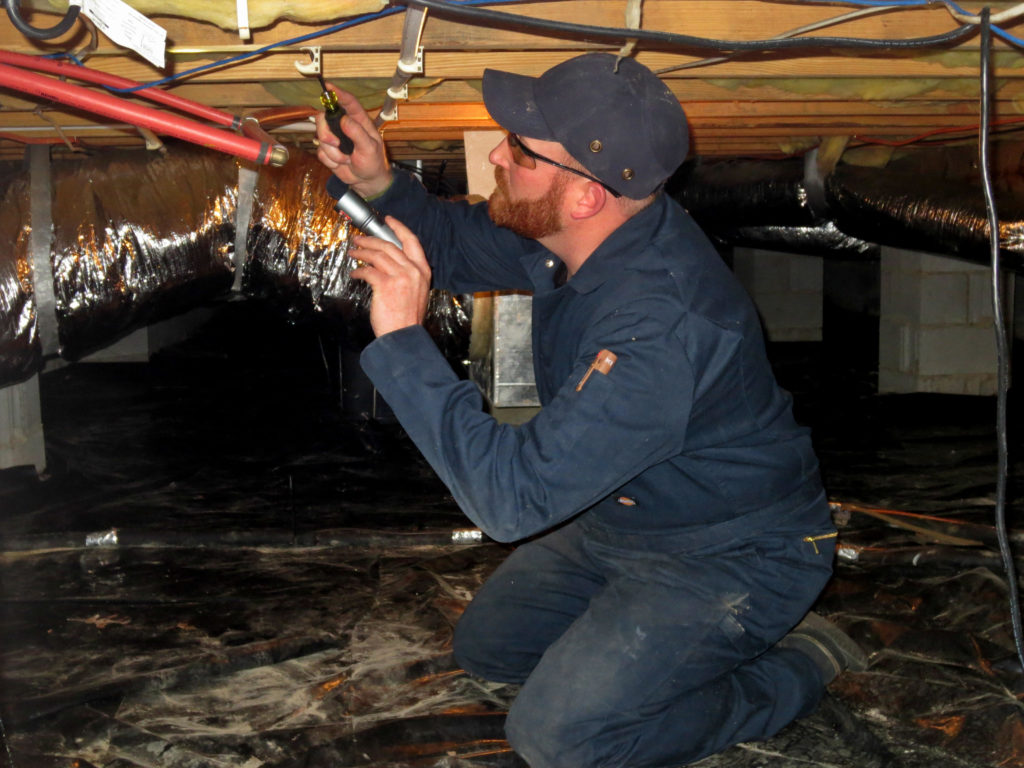 Mike Inspecting Your Crawl-Space